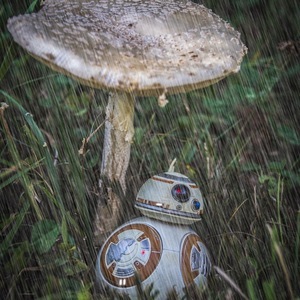 Jared Beerman
Special guest
Jared Beerman has been a guest on 3 episodes.
March 6th, 2018 | 15 mins 11 secs

80's gaming, arcade, atari, beakout, classic gaming, classic pinpall, donkey kong, funspot, joysticks, laconia, mario, mechanical games, new hampshire, nh, nintendo, pinball, pong, prizes, retro gaming, skiball, tickets, tokens, upright arcade

It's our dear Jacob's 30th birthday and what better way to spend than at the American Classic Arcade Museum also known as "Funspot" in New Hampshire. Upright Arcade games and pinball as far as the eye can see! The Shiny Podcast takes you there with a special short episode we recorded live on location. It's a little different this week, no news, new depressing headlines... just fun. Please forgive us for the rough audio! We'll be back with your regularly scheduled Shiny very soon.

January 15th, 2018 | 1 hr 7 mins

2018, ajit pai, alexa, amazon, amazon echo, amd, android, android o, apple, arm, australia, batteries, belgium, bitcown, blockchain, broadband, bug, ces, ces 2018, chrome, chromeos, crypto currency, crypto mining, dash, disney, dropbox, ea, eff, electronic frontier foundation, emc, episode 8, ethereum, fcc, gambling, gaming india, geek, google, google chrome, gpu, hue lights, intel, intel me, internet, internet of money, klingon, light bulb, linux, loot box., loot crate, lord of the rings, lunera, macos, management engine, meltdown, microsoft, microsoft groove, monero, music, net neutrality, netsec, nexus, no man's sky, nobel prize, nvidia, open source, open standards, opsec, overwatch, philips hue, photography, pixel, podcast, prequel, root, security, shiny, shiny podcast, skinner box, spectre, speculative execution, spotify, star trek, star wars, star wars battlefront ii, supercomputer, system76, tech, tech news, tech podcast, technology, tesla, the last jedi, time, tinder, titan, toys, uber, video gamesandreas antonopoulos, vmware, vote, vulnerability, w3c, wannacry, wwe

This week we do some CES 2018 roundup through the 3rd day of the event and with guest host Jared Beerman of Beerman Photography (@beermanphotography on Instagram) returning we talk about all his new toys he got for Christmas and future projects.

October 10th, 2017 | 46 mins 35 secs

action figures, apache, cells, data, gaming, guacamole, linux, microsoft, microsoft groove, music, nobel prize, overwatch, photography, podcast, spotify, tech podcast, technology, time, tinder, toys, video games

If you've been looking for the perfect excuse to get back into buying action figures, we have Jared Beerman of Beerman Photography to tell us how he got into taking pictures of toys and what inspires him. Before that we compete to see how many pages of information Tinder has on you, how toxic the gaming industry fan base can be, Linux explodes (relatively speaking) in market share, and more!